Making your LAST mile
the BEST mile™
Temco Logistics is a premier, white glove solutions provider delivering and installing home goods since 1968. Headquartered in Pomona, California, the company has fulfilled millions of residential and commercial deliveries for some of America's largest retailers. Focusing on big and bulky products, Temco prides itself on elevating the final-mile delivery experience for its customers.
Connect with our Supply Chain Delivery Solutions experts.
Need help with your Home Delivery? No problem.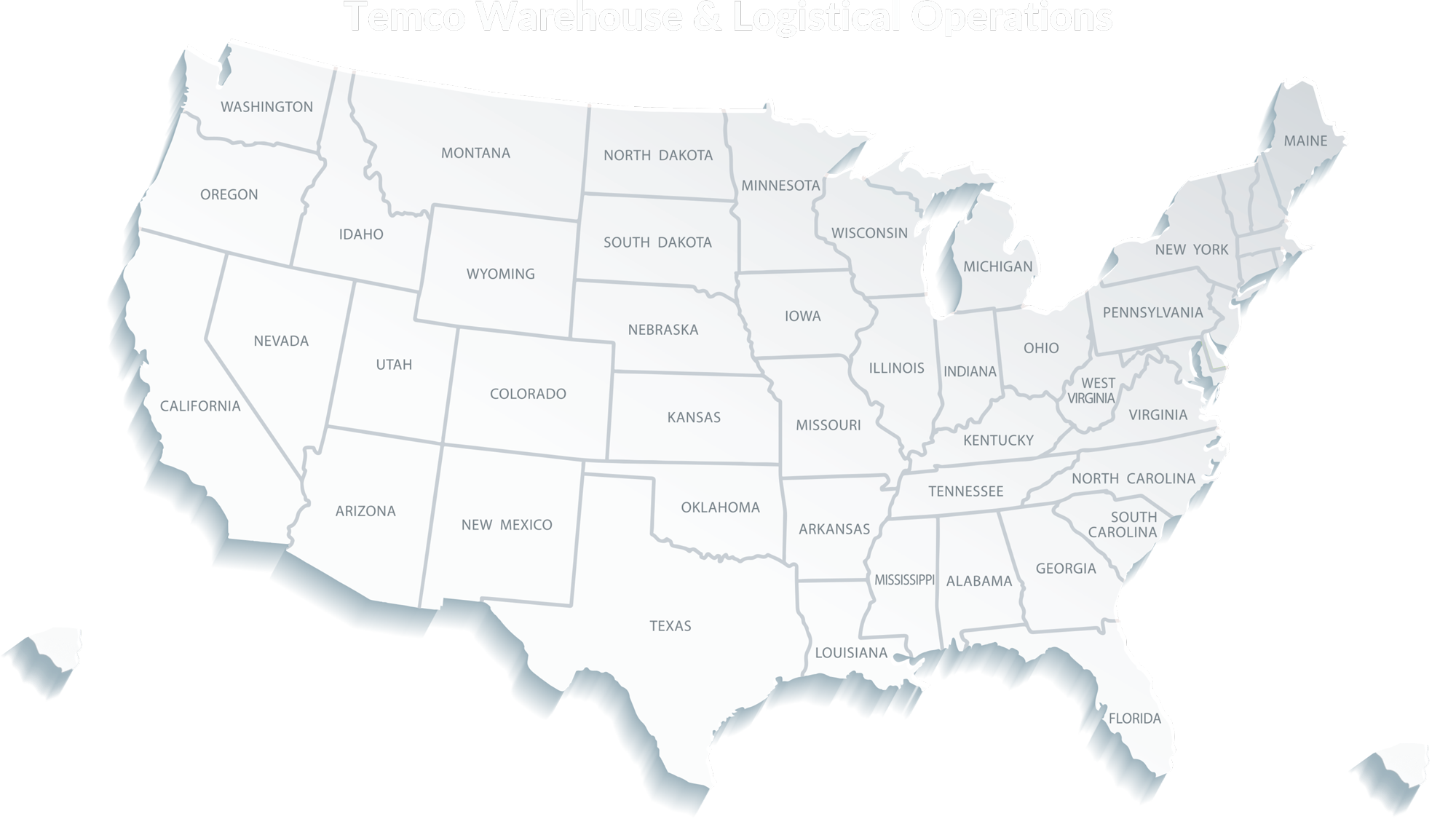 Carolina, PR

1 of 41
Portland, ME

2 of 41
Boston, MA

3 of 41
Norton, MA
4 of 41
Bloomfield, CT
5 of 41
Hicksville, NY

6 of 41
East Rutherford, NJ
7 of 41
Syracuse, NY
8 of 41
Colchester, VT
9 of 41
Imperial, PA
10 of 41
Nitro, WV
11 of 41
Decatur, IL
12 of 41
Strafford, MO

13 of 41
Jackson, MS
14 of 41
Baton Rouge, LA
15 of 41
Beaumont, TX
16 of 41
McAllen, TX
17 of 41
Albuquerque, NM
18 of 41
Grand Junction, CO
19 of 41
Tucson, AZ
20 of 41
Mesa, AZ
21 of 41
Flagstaff, AZ
22 of 41
Las Vegas, NV
23 of 41
Idaho Falls, ID
24 of 41
Nampa, ID
25 of 41
Helena, MT
26 of 41
Spokane, WA
27 of 41
Tukwila, WA
28 of 41
Lacey, WA
29 of 41
Portland, OR
30 of 41
Rancho Cordova, CA
31 of 41
Tracy, CA
32 of 41
Newark, CA
33 of 41
Bakersfield, CA
34 of 41
Valencia, CA
35 of 41
Burbank, CA
36 of 41
Carson, CA
37 of 41
Pomona, CA
38 of 41
Medford, OR
39 of 41
San Diego, CA
40 of 41
Hawaii
41 of 41